Sheets That Won't Slip OFF.
Handcrafted premium sheet sets guaranteed to fit and stay on your mattress.
Shop Sheets
FREE Gift Alert 🥰
Standard Pillow Case Set with your Sheet Set Purchase
Receive a set of standard pillow cases FREE with your purchase of our two best sellers, Enhanced Bamboo™ and 100% Egyptian Cotton.
Valid until February 15th
DreamChill™ Enhanced Bamboo
.
DreamCool™ 100% Egyptian Cotton
MEMORIAL DAY SAVINGS
This Memorial Day, we pause to remember and honor the brave men and women who have made the ultimate sacrifice in service of our nation. Memorial Day serves as a poignant reminder of the selfless dedication and unwavering courage displayed by those who fought to safeguard the freedom we hold dear.
Memorial Day Savings
keep a cool head this summer
Sleep soundly and wake up rejuvenated with our customizable pillows. Enjoy uninterrupted rest during hot summers, and start each day feeling energized and ready to take on the world.
Shop Our Customizable Pillows
DreamFit's Best Sellers
Invest in yourself and elevate your sleep experience with our premium cooling bedding, because when you sleep well, you can truly be your best self.
American Manufactured.
1.5" FirstFit™, No Slip Bands.
Guaranteed to Fit & Stay On.™
Unlock early access to new collections, special events, and much more.
HANDCRAFTED PREMIUM LINEN GUARANTEED TO FIT AND STAY ON YOUR MATTRESS
Our sheets are guaranteed to fit and stay on your mattress, even if you sleep on an adjustable or split mattress. All DreamFit sheets and mattress protectors are luxury sized to provide a comfortable and conforming fit regardless of the thickness or flexibility of the mattress.
CRAFTED IN OUR LOCAL PLANTS SCATTERED THROUGHOUT THE USA.
We strive to manufacture and stitch most of our products here in the US and create job opportunities for locals in our community.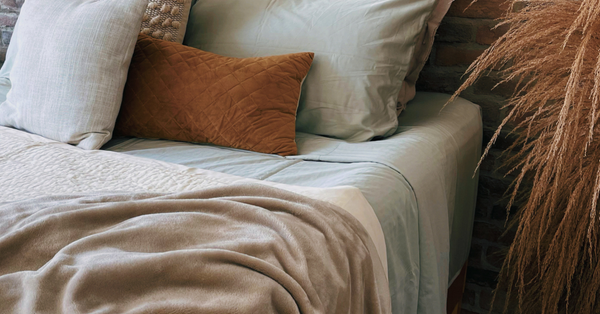 New Sheet Colors to Get a Timeless Style in Any Bedroom
When it comes to bedsheets, classic colors offer versatility and so...
Read more