Earn Overtime on Your Rental! 🤑 ⌚️
Short-Term Rentals: Extending Profitability with DreamFit Affiliate Program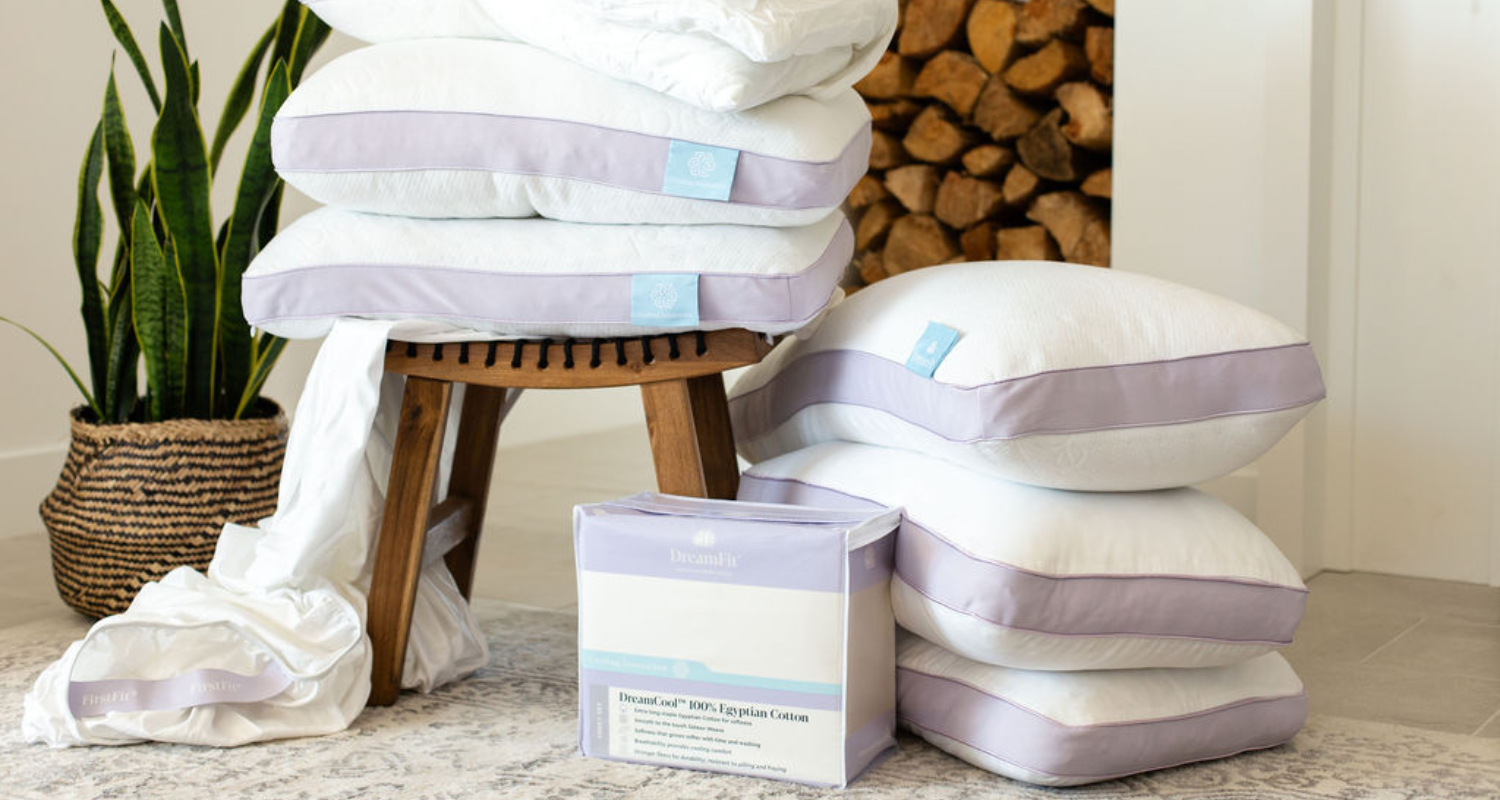 Short-term Rentals (STRs) have become a lucrative venture for property owners, offering an opportunity to earn income while providing guests with a remarkable stay. One crucial aspect that sets successful STRs apart is experience they have after their first night's sleep. In this article, we will explore the profitability of short-term rentals and how you can extend your profits by becoming a DreamFit affiliate. DreamFit's innovative QR code frame allows guests to scan and purchase their own bedding products, while offering you the chance to earn commissions and access discounted rates on sheets.

1. Making Money and Enhancing Guest Experience
Short-term rentals offer a unique opportunity to generate income while ensuring your guests have a fantastic sleep experience. By investing in high-quality bedding products, you can provide guests with unparalleled comfort and luxury, earning their loyalty and positive reviews – the goal every property owner should have!

DreamFit's range of premium linens is designed specifically for this purpose, promising exceptional cleanliness and durability of sheets and more. Your guests will appreciate the thoughtfulness and attention to detail of a clean bed, and you'll reap the benefits of increased bookings and positive word-of-mouth referrals.
2. QR Code for Easy Bedding Purchases
DreamFit takes guest convenience and satisfaction to the next level with our brass picture frame that showcases your unique QR code on the night stands. By placing this frame on or near the bed, you give guests the best convenience to scan the code and purchase their own DreamFit bedding products directly. This innovative feature not only enhances your guests' experience but also creates an opportunity for you to earn commissions by promoting DreamFit products directly out of your short term rental.

Each purchase made through the QR code, which is unique to you, generates a commission that is paid out quarterly. It's a win-win situation, as guests can continue enjoying the DreamFit experience at home, while you effortlessly earn extra income.

3. Stand Out with a Great Sleep Experience
In the competitive world of short-term rentals, it's essential to differentiate your property and provide an exceptional experience. Offering a great sleep experience can make your STRs stand out from the rest.

DreamFit's claim to fame are their 1.5" corner bands that are guaranteed to fit and guaranteed to stay on. Gone are the days of the fitted sheet popping off the bed. Their sheets and mattress protectors fit all depths of a mattress including mattresses as deep as 21". These sheets and protectors are also ideal for adjustable bases and speciality sizes to include all split head mattresses.

DreamFit's cooling bed sheets, waterproof mattress protectors, adjustable pillows, and pillow cases are renowned for their comfort and technologies. Our innovative bedding products allow you to elevate the quality of sleep for your guests. With our affiliate program, your guests can try the sheets, adjustable pillows, and more themselves, encouraging them with even more incentive to buy directly from your short-term rental. By investing in our best bed sheets for your short term rental, you create a memorable and inviting environment that leaves a lasting impression. A superior sleep experience translates into positive reviews, increased guest satisfaction, and ultimately, higher profitability.
4. Commission on Bedding Affiliate Program
As a DreamFit affiliate, you gain access to exclusive benefits that maximize your profits. Firstly, you can purchase DreamFit sheets at a special rate with free shipping, ensuring cost savings for your short-term rental business. Additionally, the QR code frame enables you to earn commissions on guest purchases, which are paid out quarterly. This additional income stream adds to the overall profitability of your STRs and creates a passive revenue source. The average order for DreamFit is over $250.00. DreamFit's affiliate program empowers you to enhance guest experiences, earn commissions, and secure discounted rates on premium bedding, all while increasing the success of your short-term rental business.

Short-term rentals present an excellent opportunity to generate income while offering guests an exceptional sleep experience. With DreamFit's affiliate program, you can provide outstanding sleep experiences, increase guest satisfaction, and ultimately, boost the profitability of your short-term rental business. Explore the possibilities of becoming a DreamFit affiliate today!